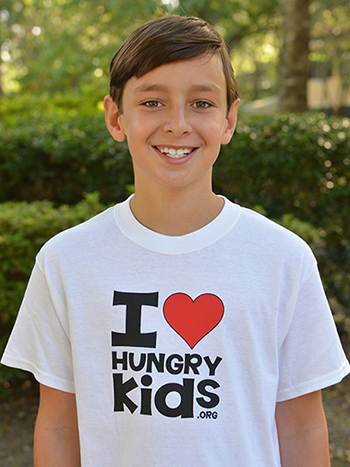 Riley Silverman works to reform public opinion by raising awareness and funds to address lunch debt and finding solutions for hunger in the school systems.
Riley educates kids and parents on healthy eating through cooking demonstrations with MUSC's Sodexo Wellness Program.  He represents I Heart Hungry Kids in a local collaborative nonprofit initiative called Catch Up On Lunch, raising over $25,000 to combat school lunch debt and lunch shaming in the tri-county.  Riley also organizes kid-powered school gardening and seed distribution programs to plant a solution to kid hunger.
A seventh grader at Haut Gap Middle School, Riley sits on the Charleston Youth Advisory Board for the Youth Volunteer Corps, and he has been featured on Lowcountry Live, in Charleston Magazine, and in Teen Vogue's coverage of lunch debt and lunch shaming.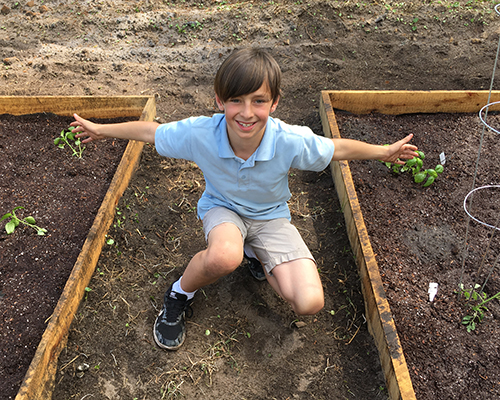 PLANT A SOLUTION
By building and growing school gardens and distributing seed packets, our youth volunteers are taking a healthy bite out of food insecurity for kids and adults.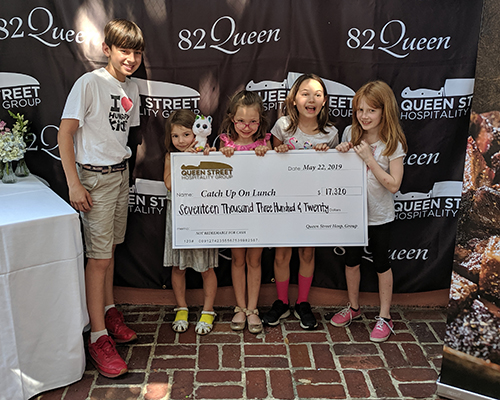 Providing financial and educational resources to address lunch debt and lunch shaming, we're working to combat the difficulties many students face in our tri-country schools.
Learn About Catch Up On Lunch—>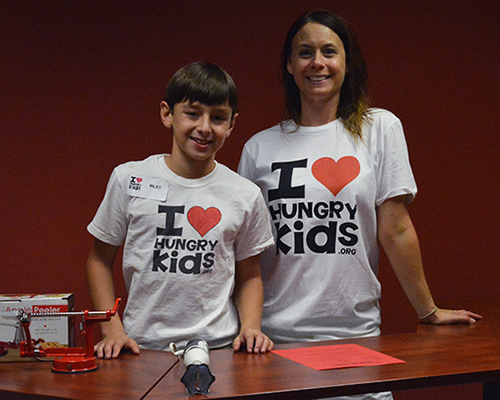 At each Packing Party, Riley and our MUSC/Sodexo partners present healthy snacks from simple ingredients that kids can make and parents will love.
Try Riley's Rockin' Recepies—>