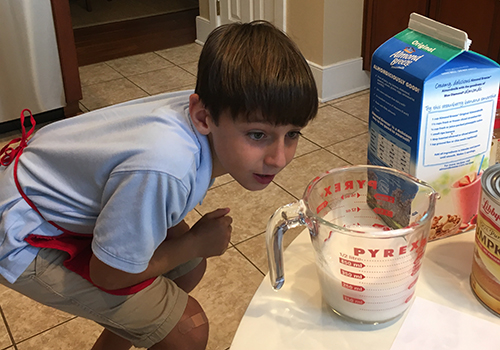 While parents enjoy Pumpkin Spice Season with their PSLs, kids can enjoy pumpkin spice too with these healthy, easy to make shakes and spreads that are a hit at the holiday season.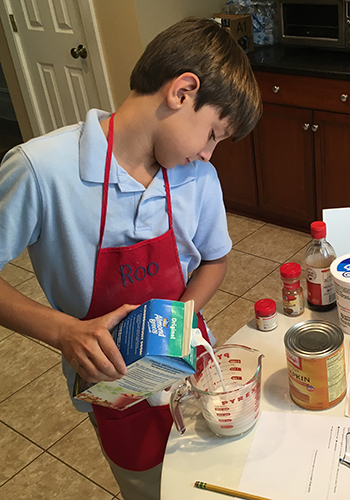 PUMPKIN SPICE SHAKES
It's like Halloween in a Glass!
Ingredients
1 cup milk (cow, almond, or soy)
1/2 cup plain lowfat Greek yogurt
1 cut canned pumpkin
1 ripe banana, cut in chunks and frozen
2 tablespoons maple syrup
3 teaspoons pumpkin pie spice
1 teaspoon vanilla extract
1/2 cup ice cubes
Equipment
Measuring cups and spoons
Blender (make sure an adult supervises use of the blender)
Yield – Makes about 3 cups
Directions
Measure all the ingredients into the blender.
Pulse until smooth and creamy,
Divide into cups and enjoy your sweet sip of the season!
This recipe doesn't need a whole can of pumpkin, so what could you do with the rest? Read on: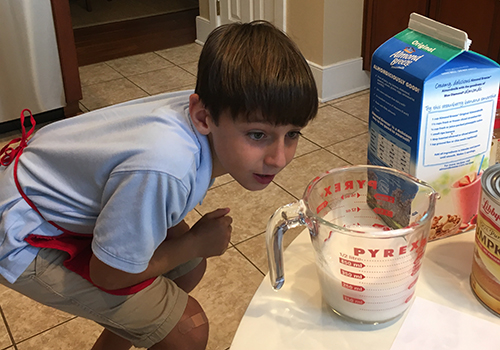 PUMPKIN SPICE SPREAD
Terrific on toasted bagels or apple slices!
Ingredients
4 oz cream cheese (half a package)
3 tablespoons canned pumpkin
1 teaspoon maple syrup
1/2 teaspoon pumpkin pie spice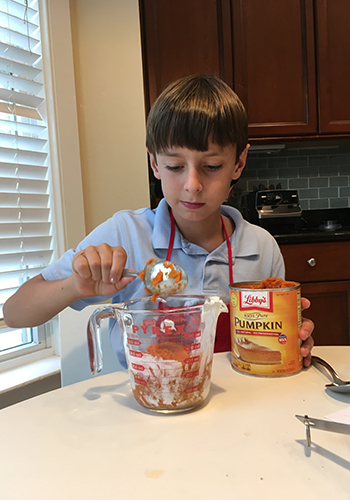 Equipment
Mixing Bowl
Measuring Spoon
Big Spoon for stirring
Directions
Soften cream cheese by letting it sit out of the refrigerator for 30 minutes.
Mix all ingredients together until smooth.
---
Riley's Rockin' Recipes are designed for kids to make at home with easy to find ingredients, and are brought to you by Sodexo and the MUSC Office of Health Promotion.