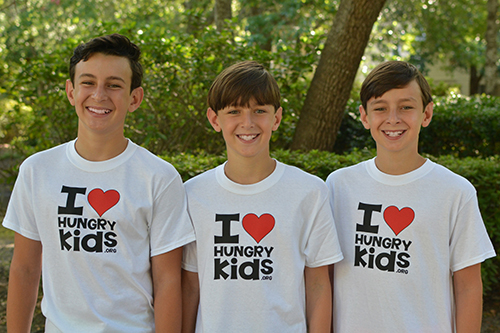 Kid-fueled nonprofit I Heart Hungry Kids is growing up
by: Lauren B. Johnson

How the nonprofit started by three young brothers addresses childhood hunger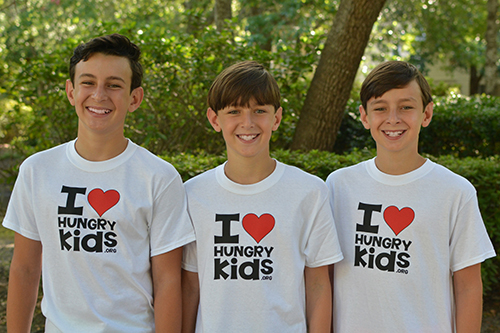 I Heart Hungry Kids—founded by brothers Jackson, Gabe, and Riley Silverman—works to address childhood hunger through service, community outreach, and advocacy.
As children, we're taught to use the buddy system, share with others, and lend a helping hand. No one would expect these simple preschool lessons might apply to the complexities of the local childhood hunger crisis. But, sometimes, the most straightforward ideas can make the biggest difference.
When he was seven years old, Jackson Silverman learned that 16,000 kids go hungry each weekend in Charleston County. Having watched his mother serve at the Lowcountry Food Bank, the determined boy decided he wanted to contribute. At the time, the charity lacked opportunities for kids, so Jackson cooked up the idea for a peer-to-peer program connecting young do-gooders with the food bank's BackPack Buddies initiative. Jackson—along with his twin brothers, Gabe and Riley—jumpstarted I Heart Hungry Kids in 2013 with the help of a $500 grant from food services giant Sodexo.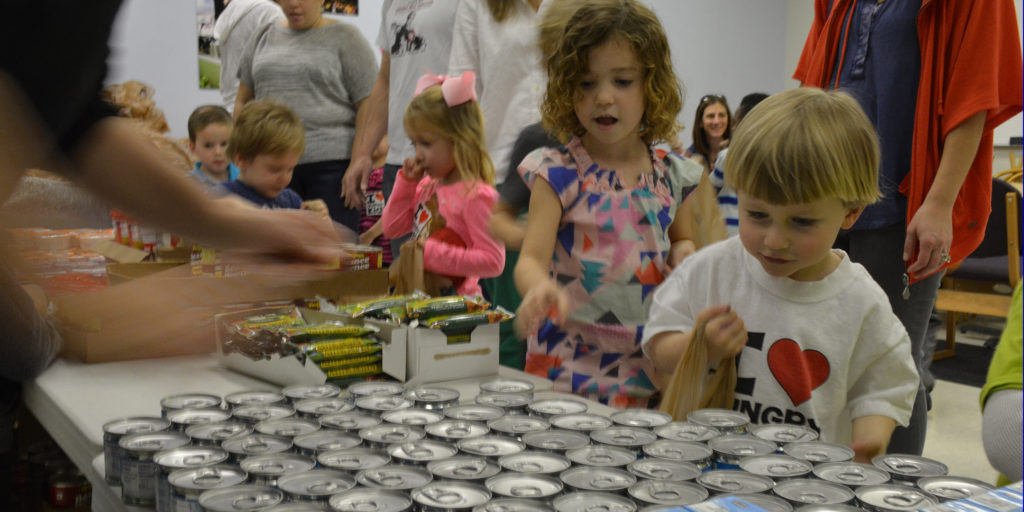 Since its founding, the focus of this kid-operated nonprofit has been on the packing parties—energetic gatherings of 135 child volunteers who assemble bags of foodstuffs. BackPack Buddies then distributes the meal kits to Title One schools in the Tricounty area each Friday. As the face of I Heart Hungry Kids' hands-on service opportunities, Jackson kicks off each party with a welcome speech explaining the day's mission—over the years, he's become quite a public speaker, delivering a TED talk at the age of 11 and, later this month, a PechaKucha presentation with his brothers.
After firing up the crowd, Jackson turns the stage over to DJ Gabe, who spins high-tempo beats, while Riley hits the kitchen with a nutritionist to fuel the volunteer force with healthy snacks. The energy is palpable as kids dance down the assembly line of nonperishables. "These kids are motivated to work hard, knowing the next child who touches the bag is someone in need," says the boys' mom, Tiffany.
Jackson, now 14, and Gabe and Riley, now 12, have grown up alongside the nonprofit. The boys plan to host four packing parties in 2020 as well as explore the areas of philanthropy most meaningful to them. Jackson, a high-school freshman, recently collected more than 3,000 pounds of canned food for James Island Outreach for his Eagle Scout project. Riley is a grower for Katie's Krops, tending three school garden beds to donate his harvest directly to shelters and food banks. He also heads up a fight against school lunch debt with an effort dubbed Catch Up on Lunch. During the past year, the project has paid four local schools' debts, reducing the Tricounty's $600,000 lunch tab by $25,000. Gabe is focused on community outreach through canned food drives, raising awareness, and fundraising events.
Josh, the boys' dad, says helping others can be a part of a child's life from a very young age. Tiffany adds, "Our most important job is to help our children become men of character and substance. We're planting seeds now for a lifetime of service."
See the original article here: https://charlestonmag.com/features/kid_fueled_nonprofit_i_heart_hungry_kids_is_growing_up
---
More Press: